Creative Director, Designer, Writer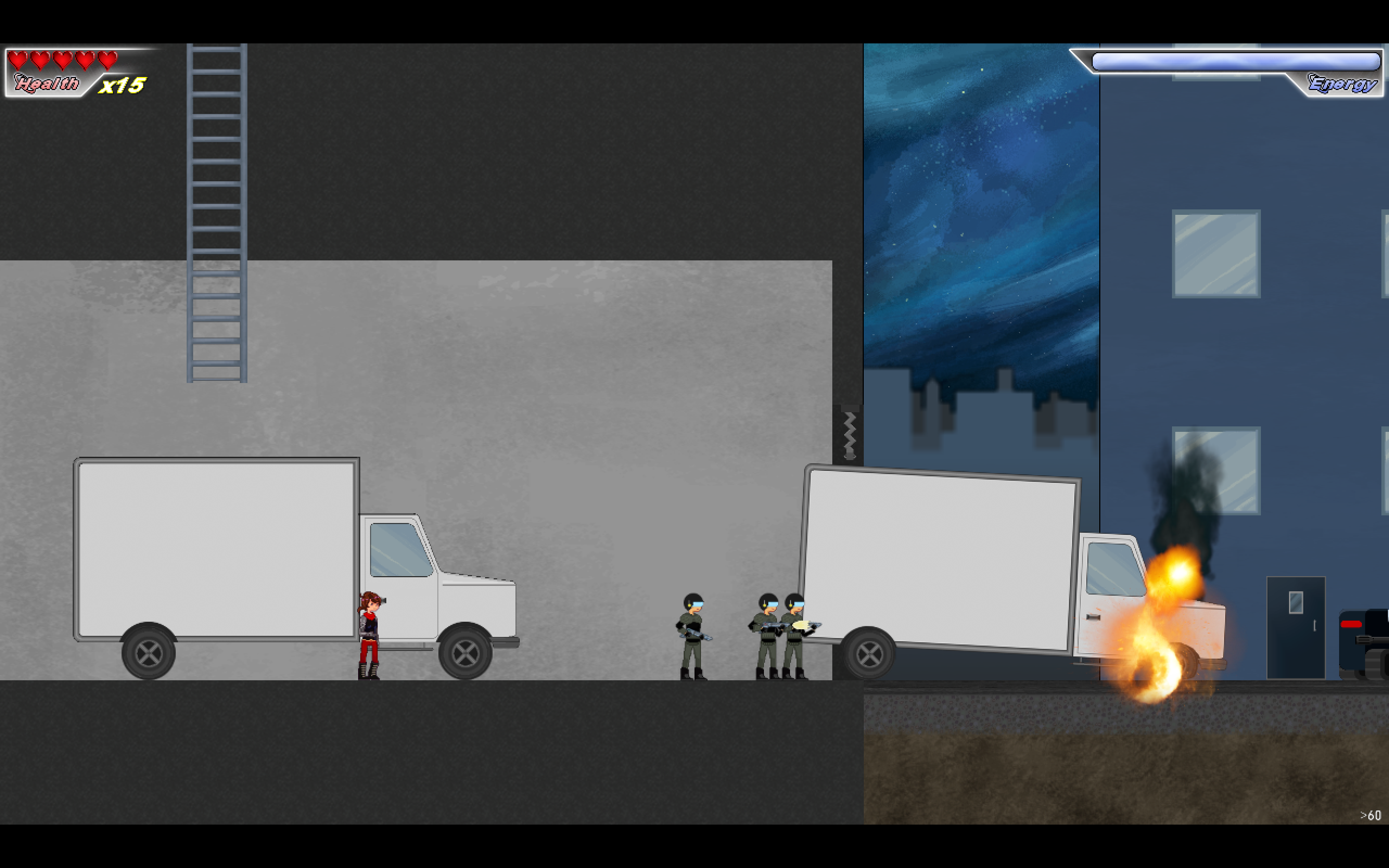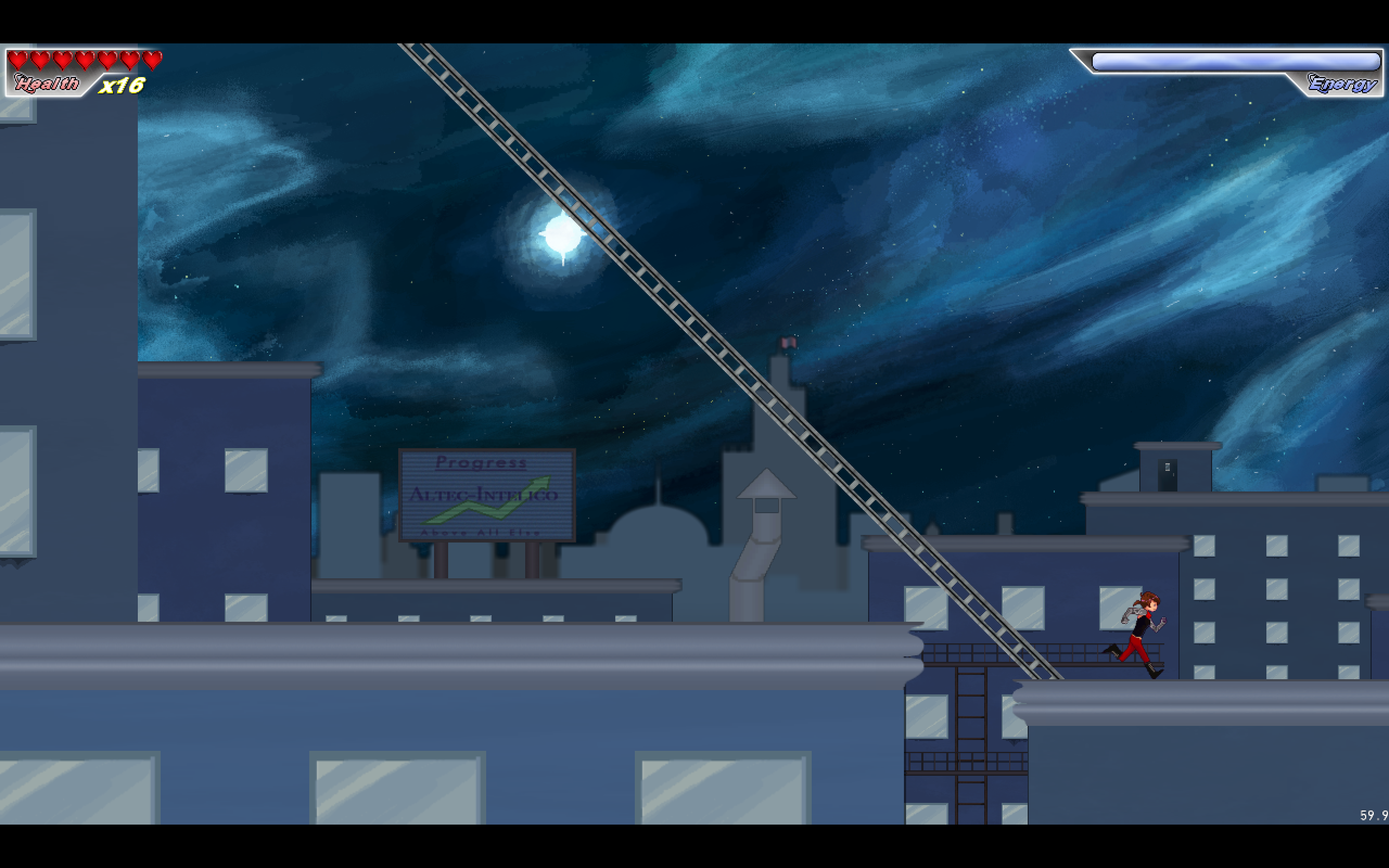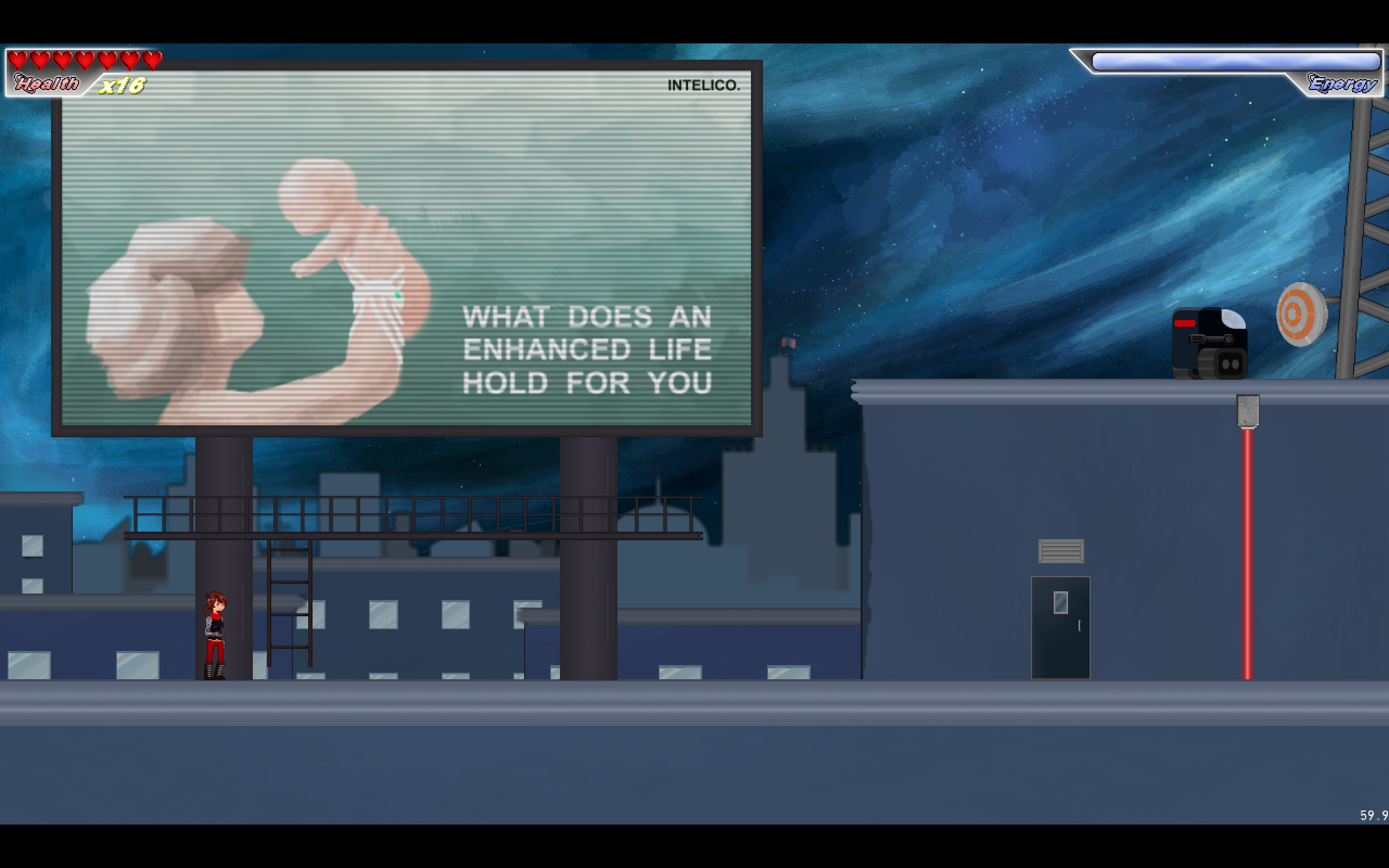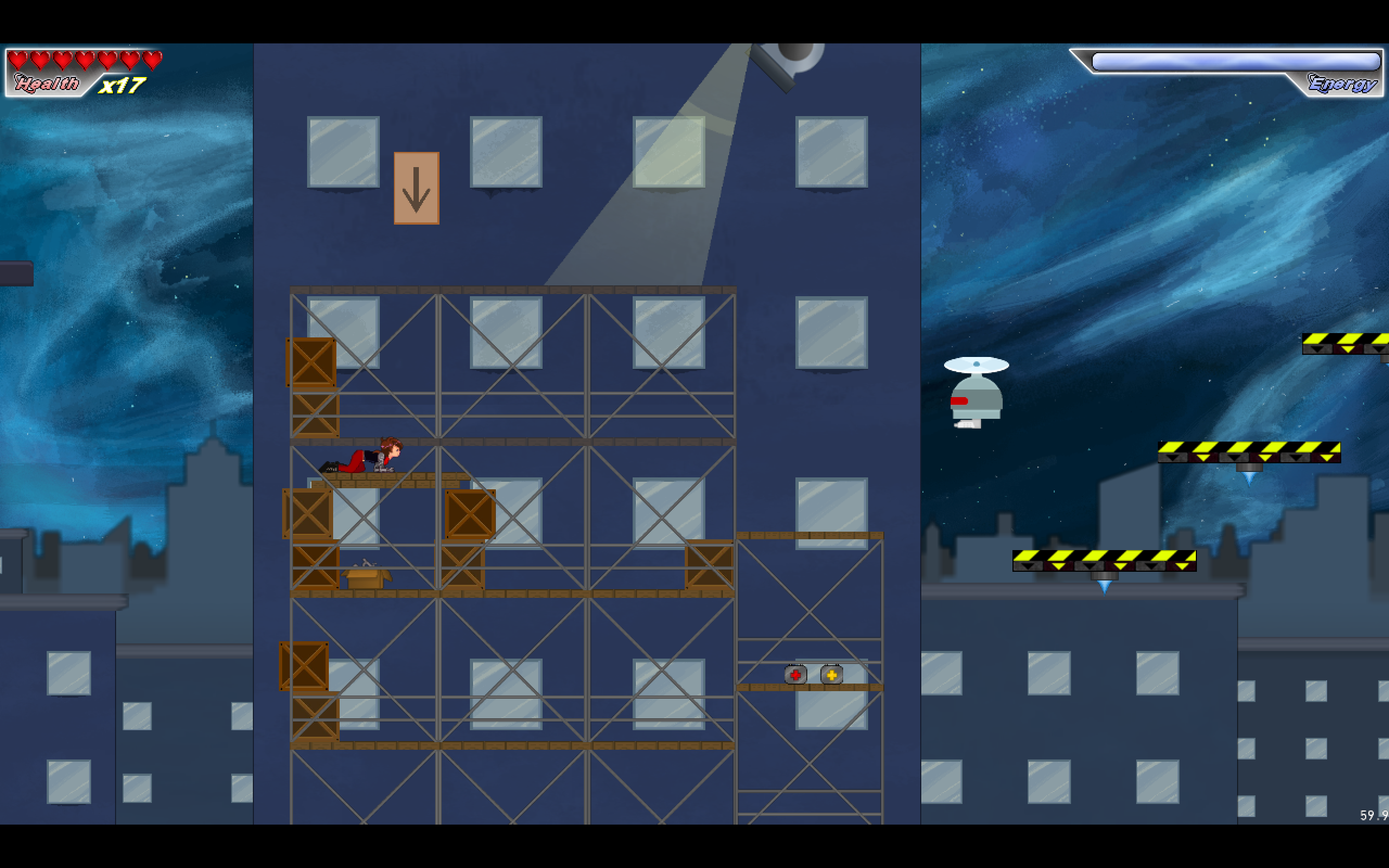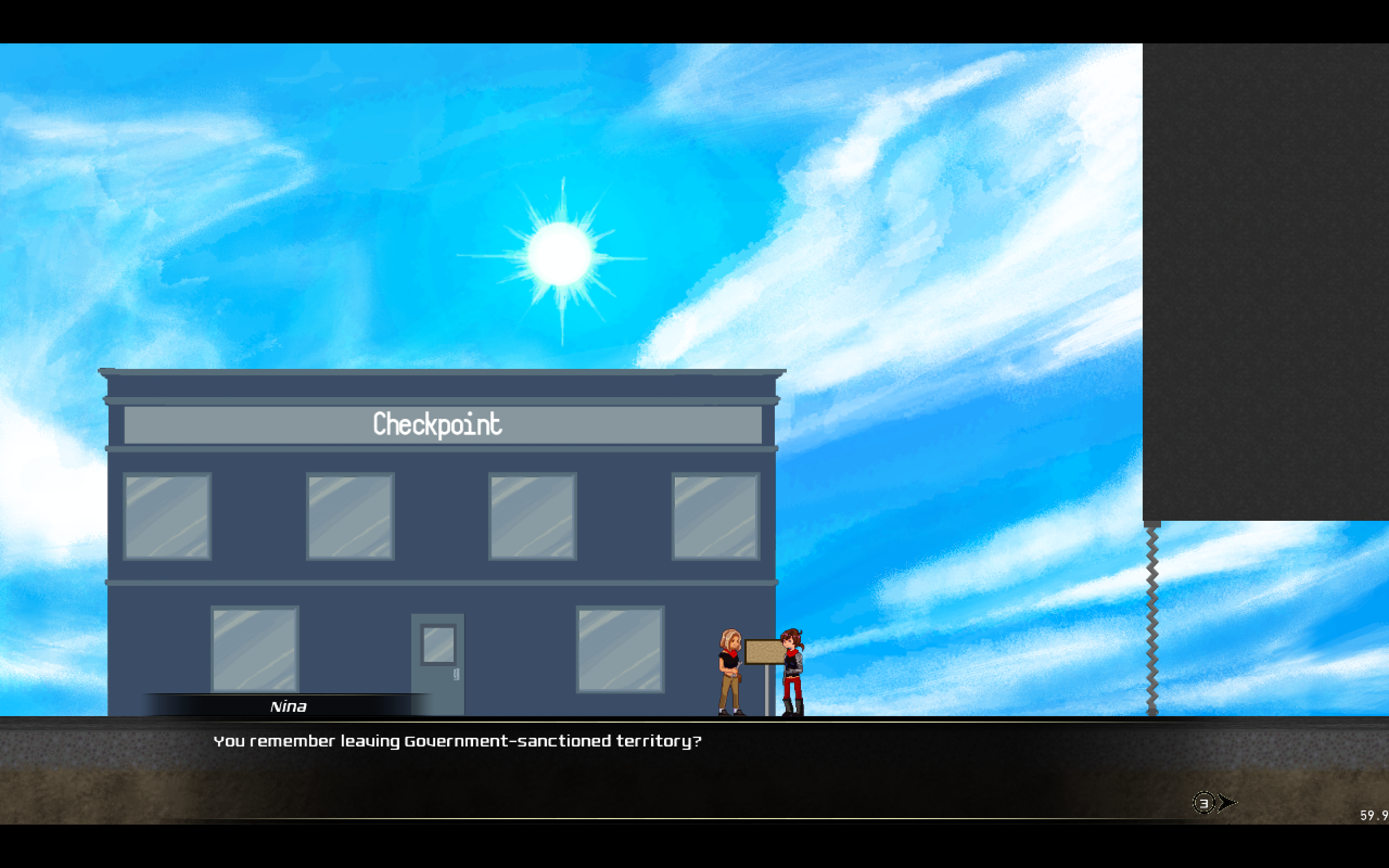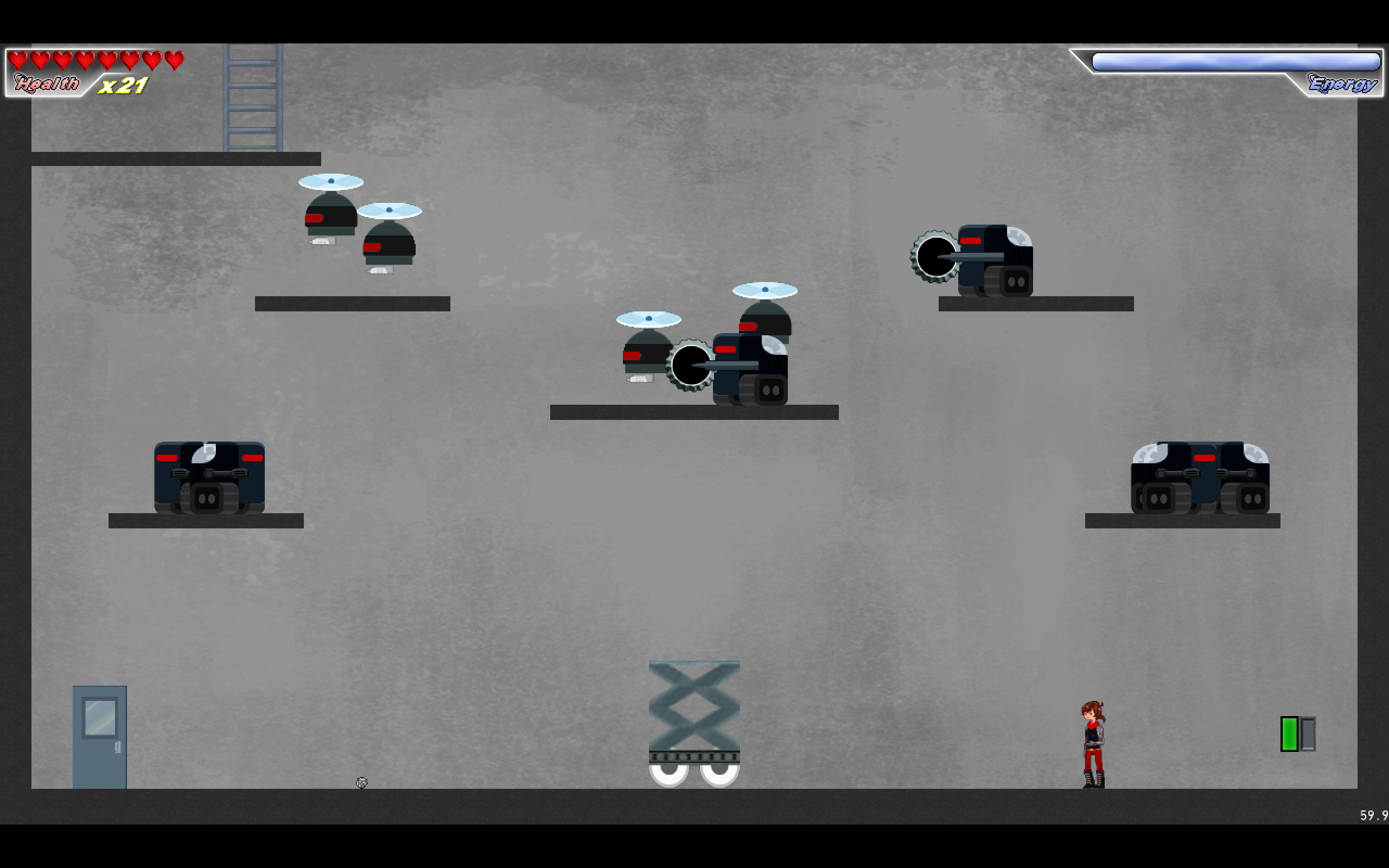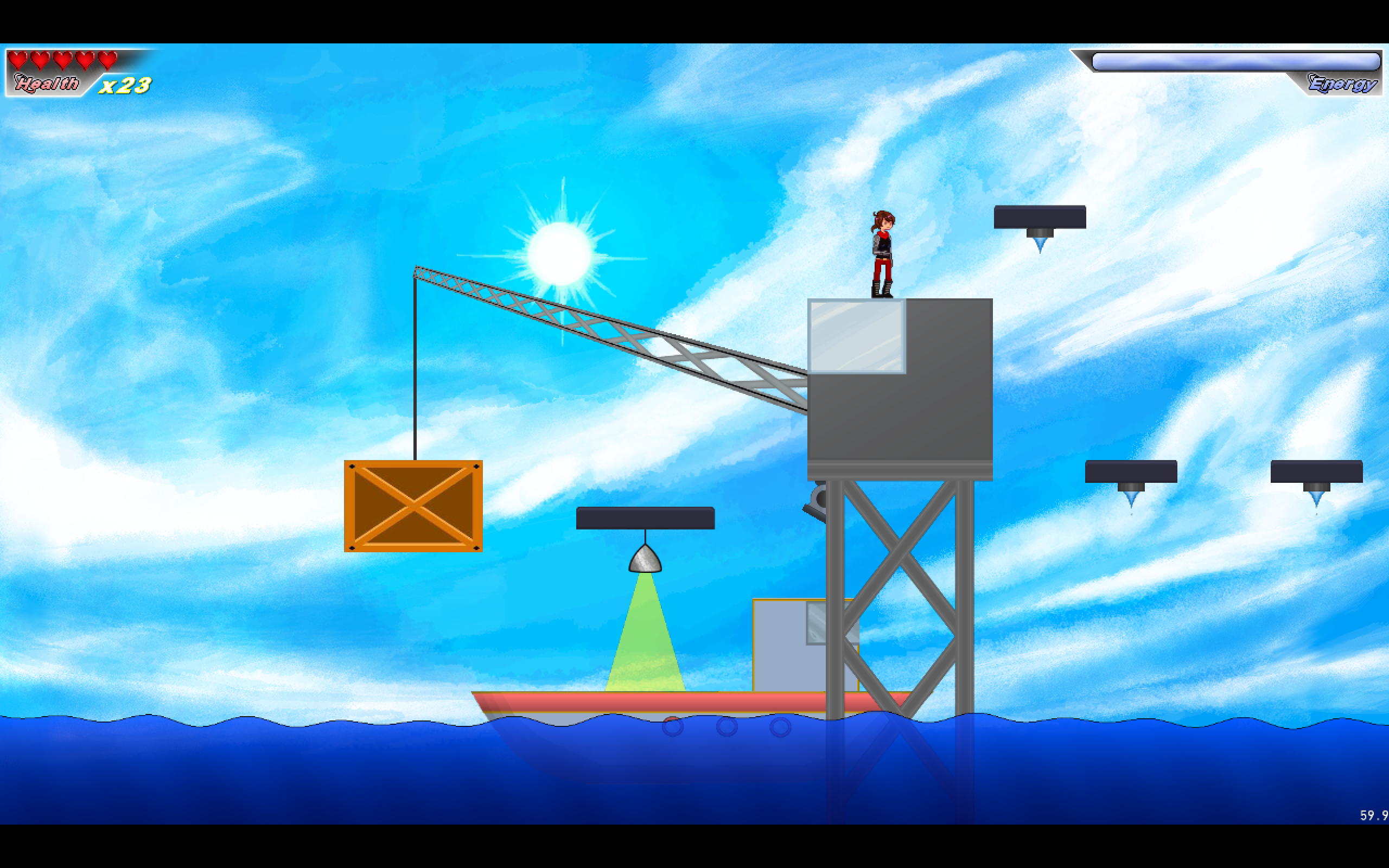 Design Process
After deciding on the game's plot and mechanics as a team, I began drafting level design blueprints for the game, pairing this drafting stage closely with the drafting of the dialogue to create a cohesive story.  I started with a written bullet-point list of what should happen within the level, then moved on to personal sketches of how I thought it should look and play in game.  These rough sketches were then translated to grid-based blueprints with much stricter measurements to make it easy for the programmers on the team to implement.  These are added to a cross-team slideshow so that everyone can see the progress.  During in-person meetings, I collaborated with programmers on how to implement and refine these level designs.  In later stages, I learned the engine's level editor scripting language and began implementing some levels on my own.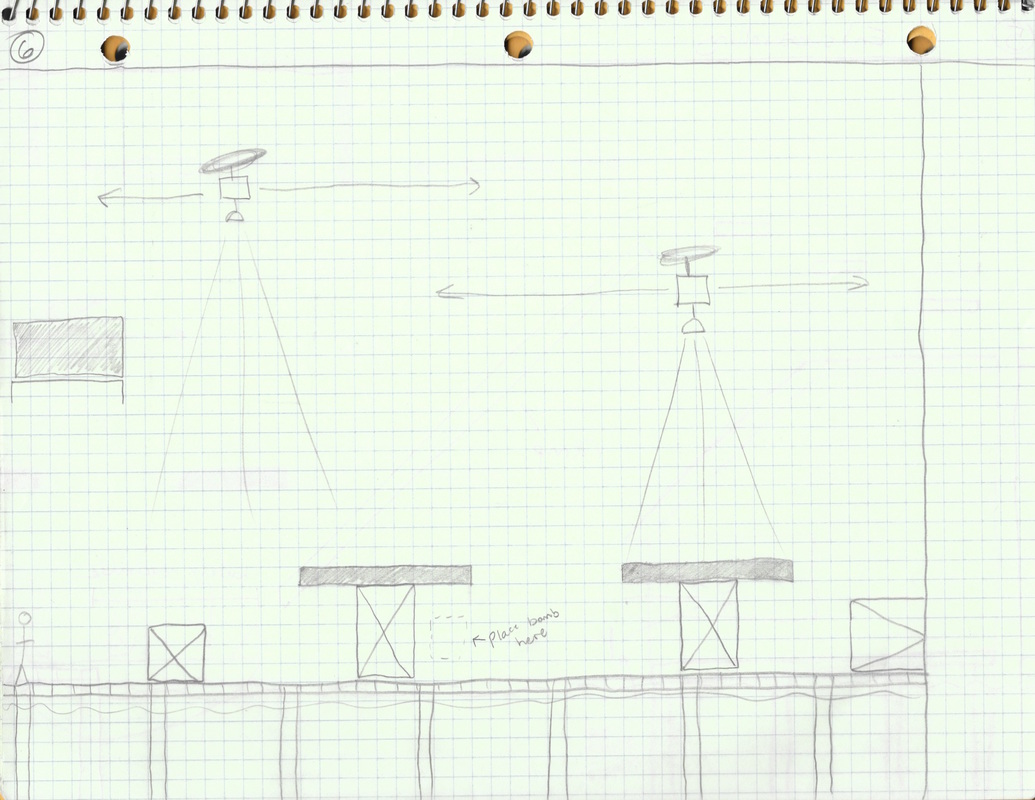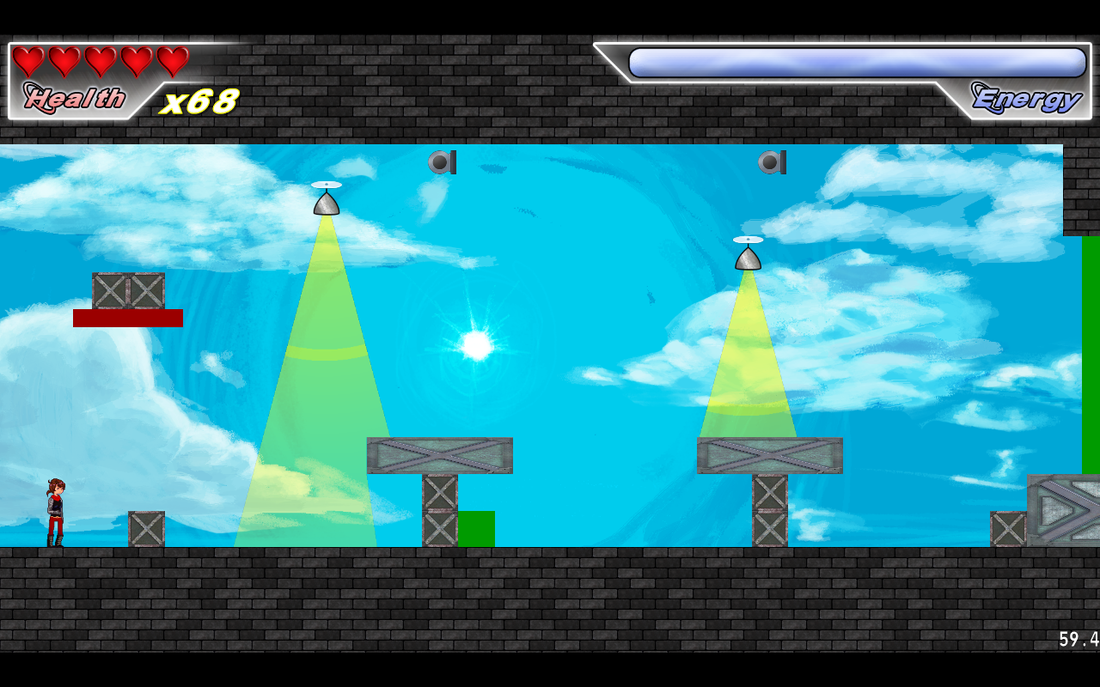 As we begin implementing the level designs, we move on to the art production phase, in which I work together with other artists on the team to determine how the different elements of the level should look in order to maintain stylistic continuity and to embed the visuals of the game with meaning and personality.  After doing the block outs, I went through the levels, making any necessary art and replacing the temporary art with the new assets.  This included making some minor adjustments in level design mesh more smoothly with the art.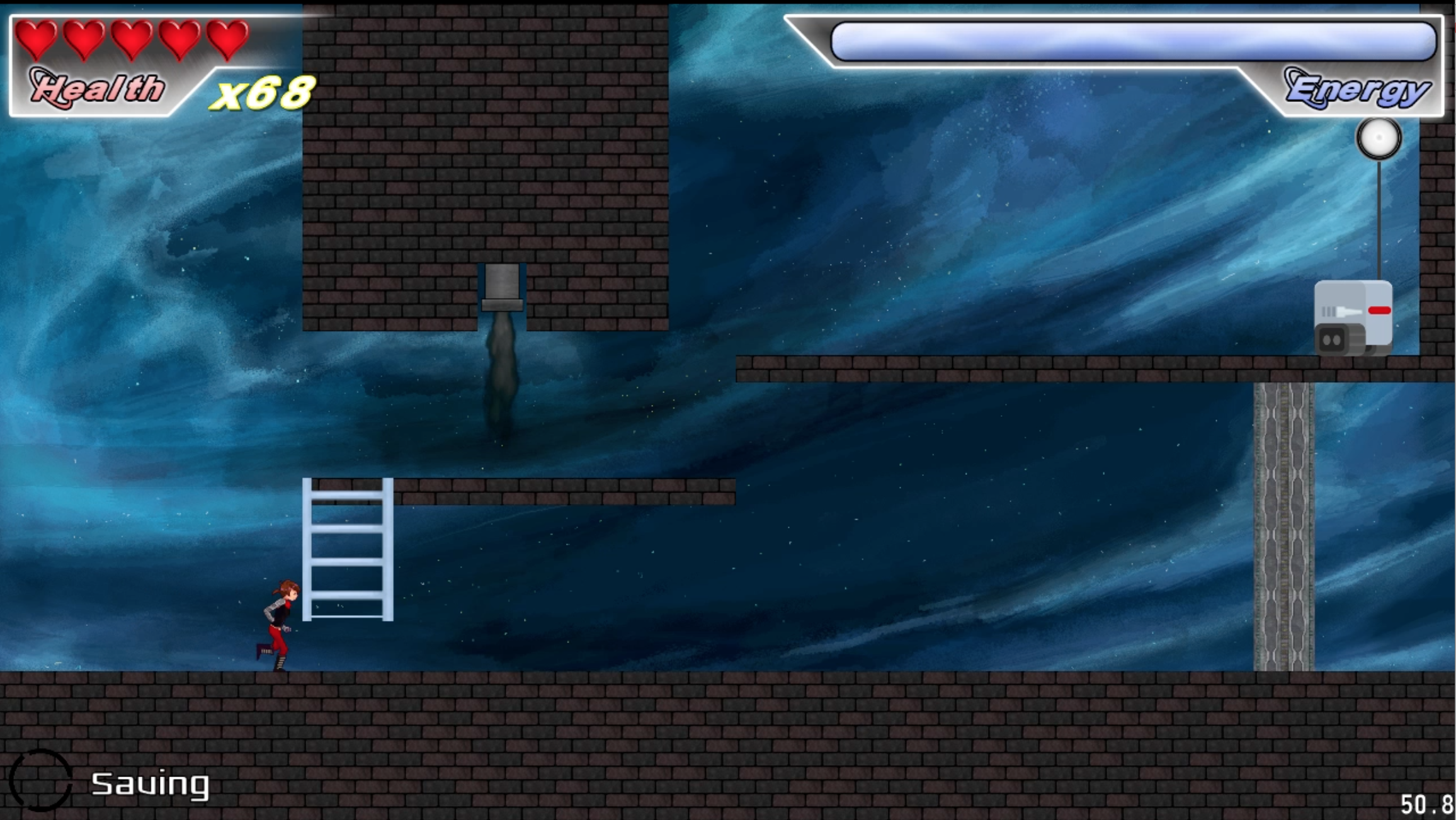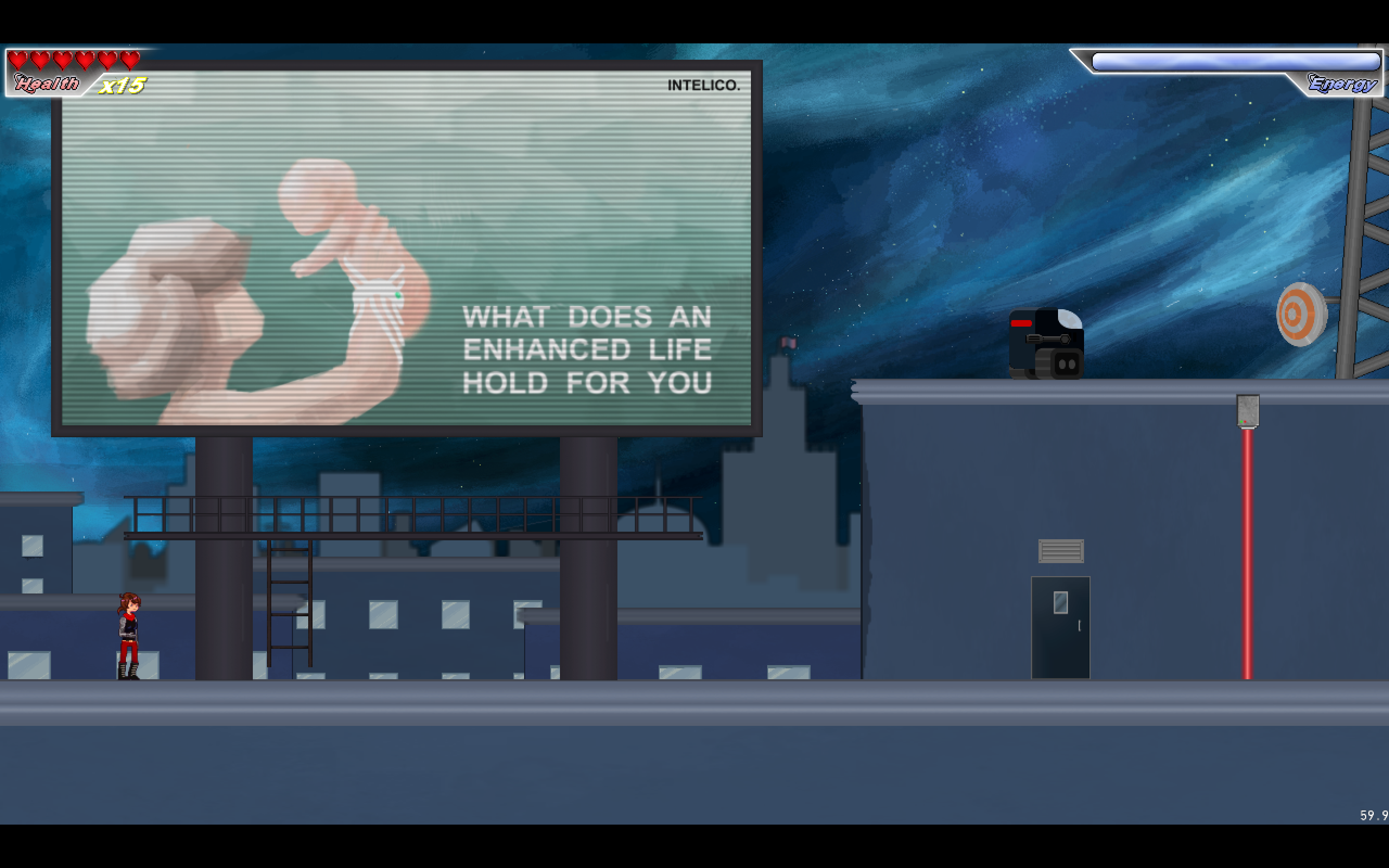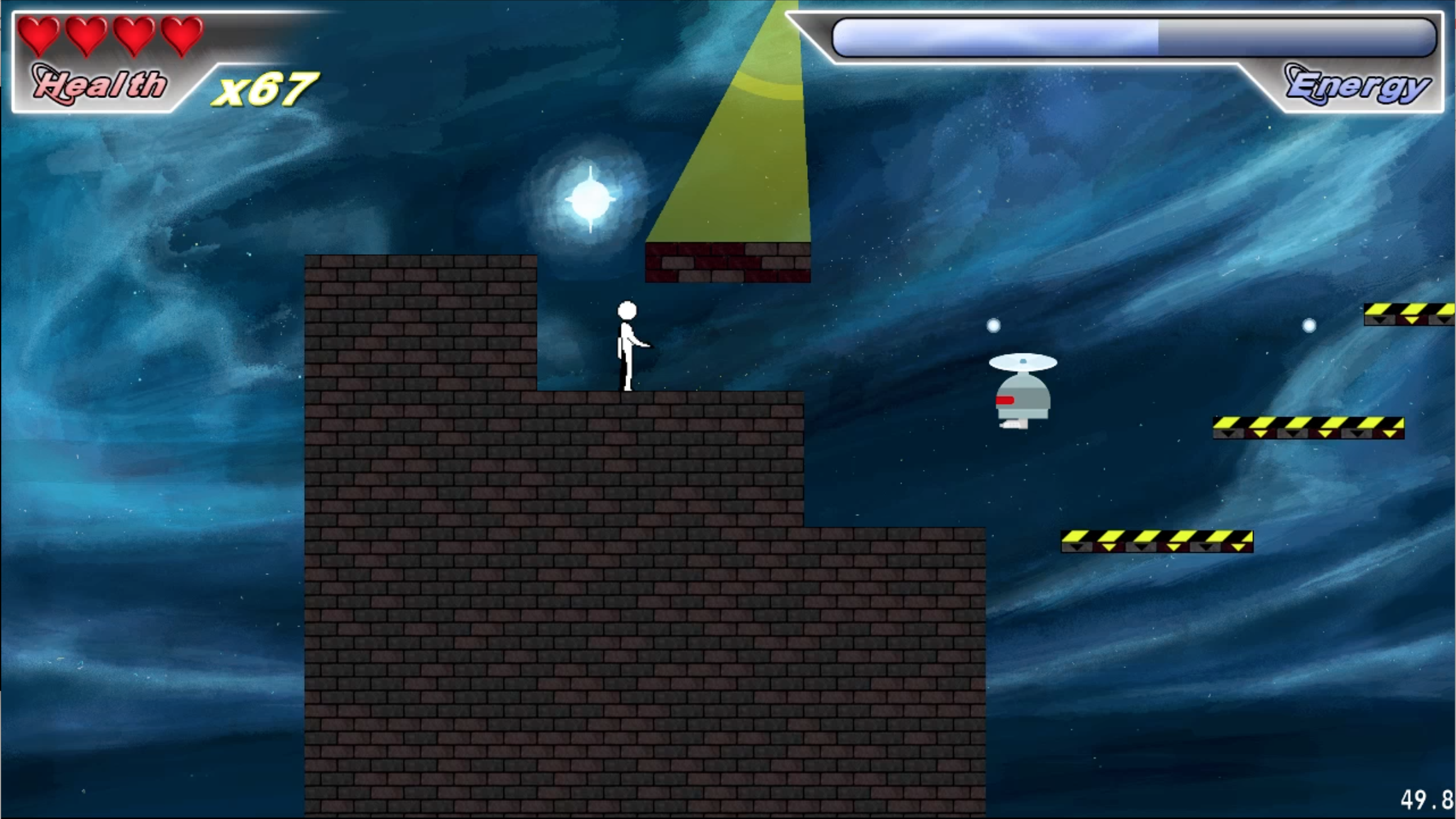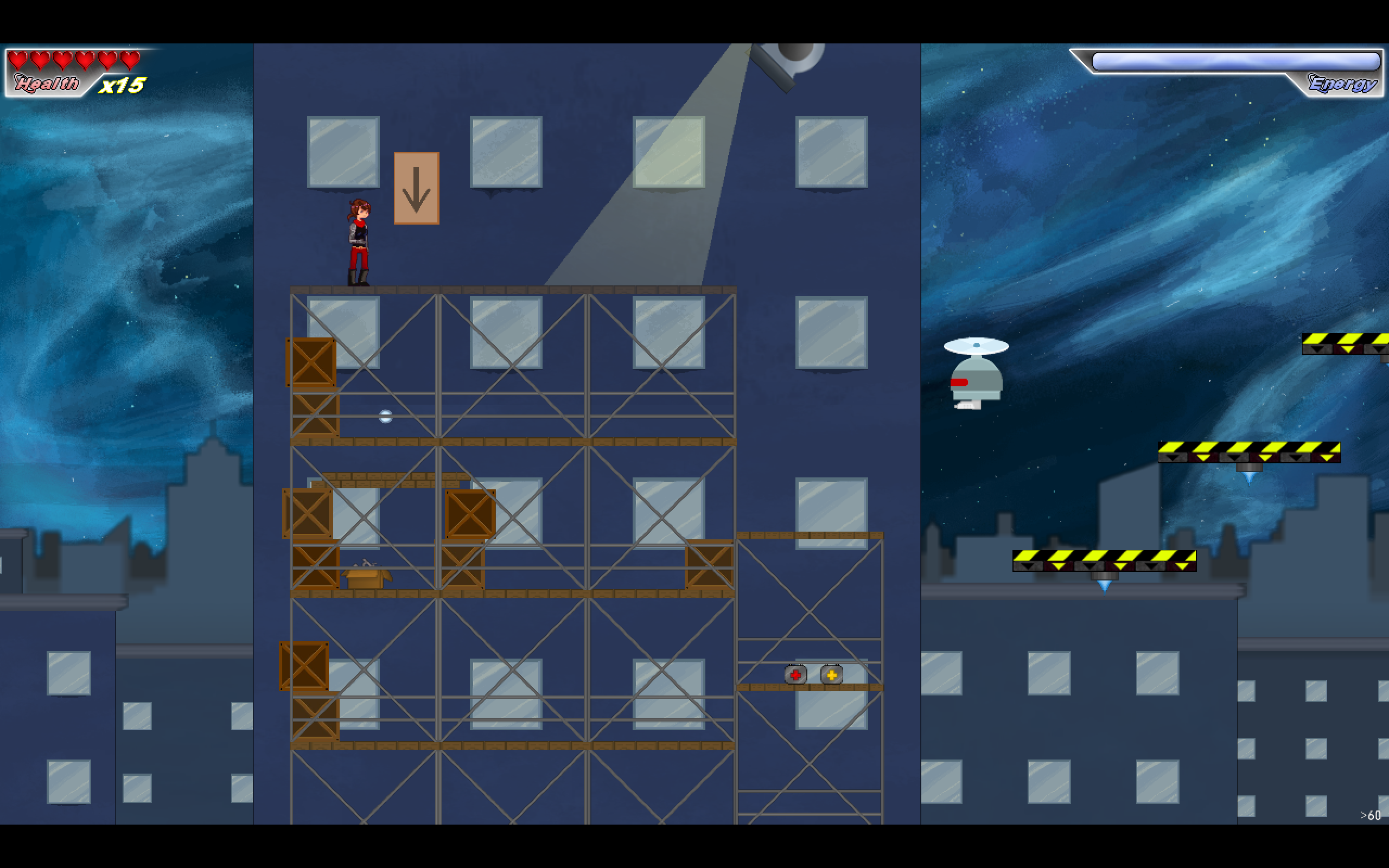 My goal in the art pass was to create a world that felt alive and an intriguing atmosphere that served the story.  As a result, I ended up contributing to a lot of the simpler art assets such as the scaffolding, buildings, and billboard structure so that the artists could focus on the more complex work of the night sky background, billboard advertisement, and animations.
We completed the project as a vertical slice of the opening of the game.  Since we did not predict the membership drop off incurred by semester's with larger workloads for some students and from graduations, the initial plan for the game turned out to be too large in scope.