( January 2018 - present)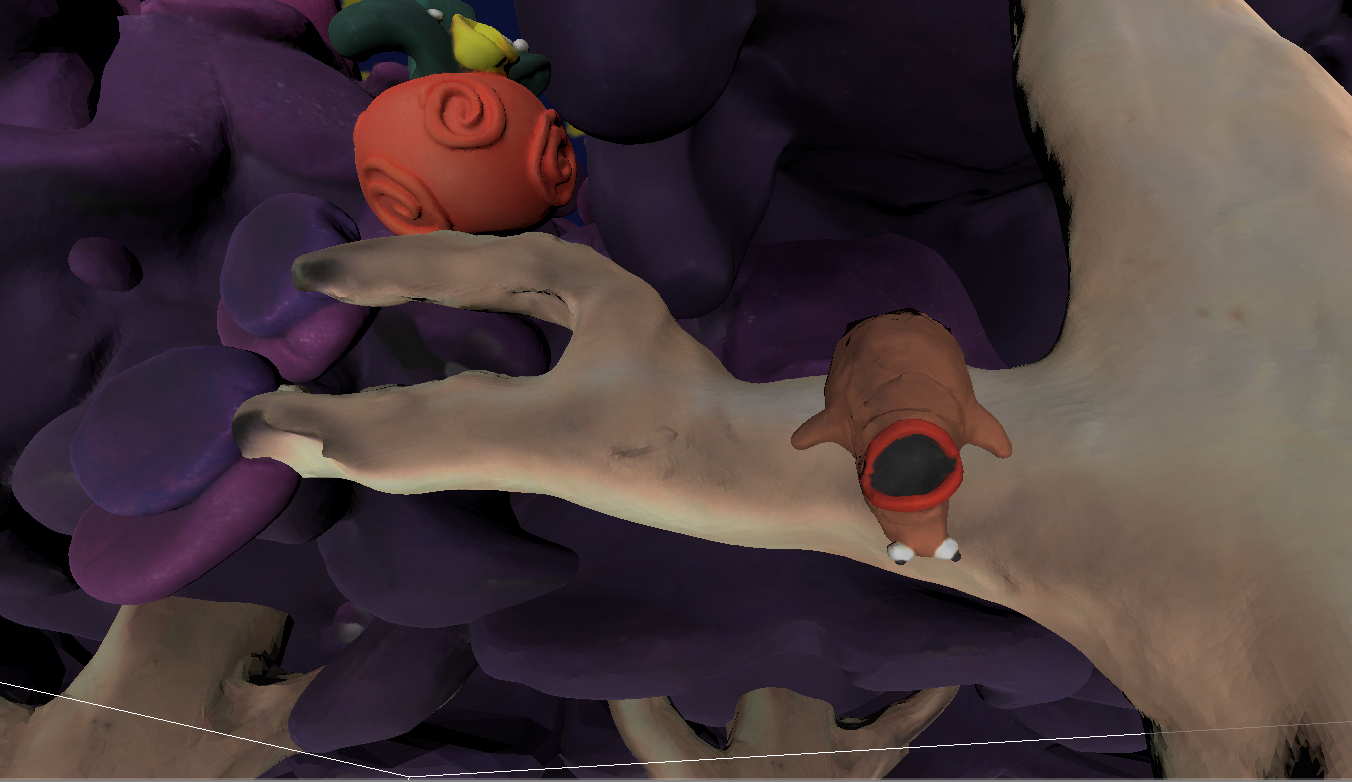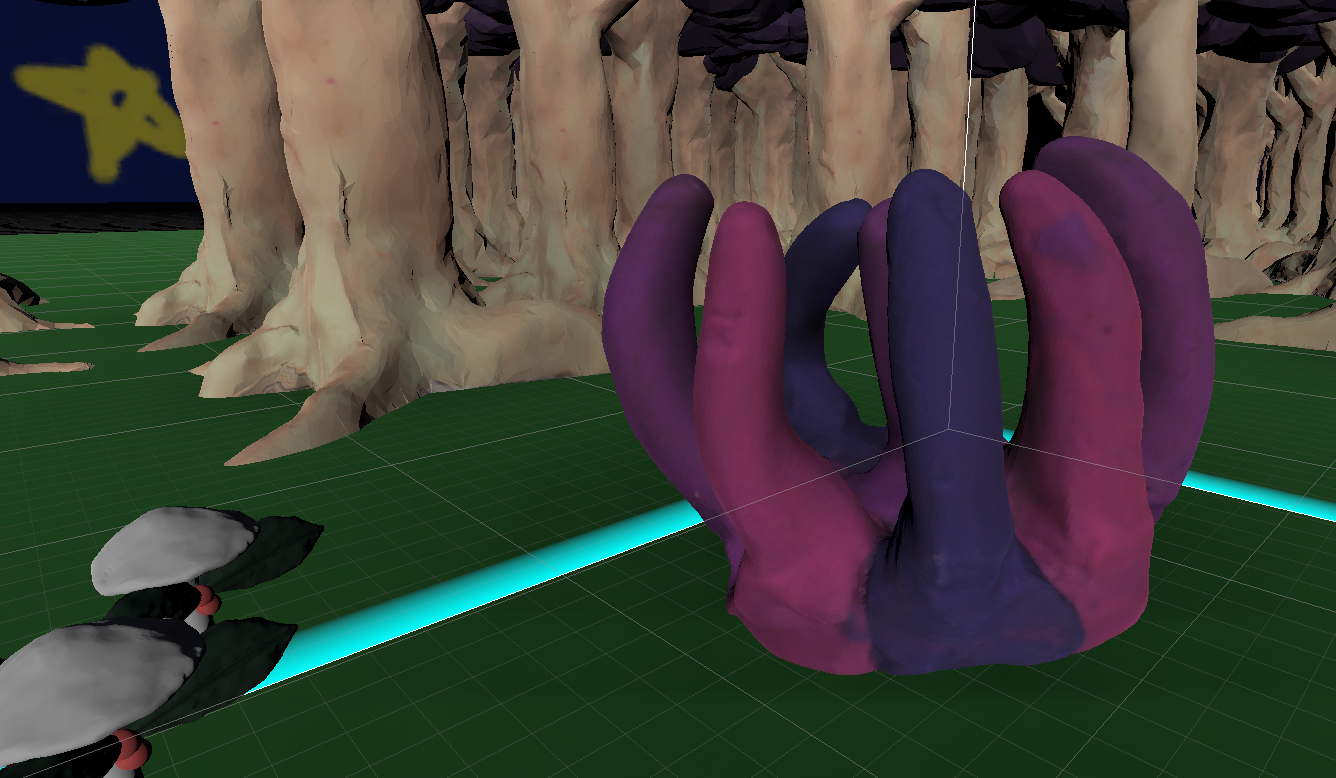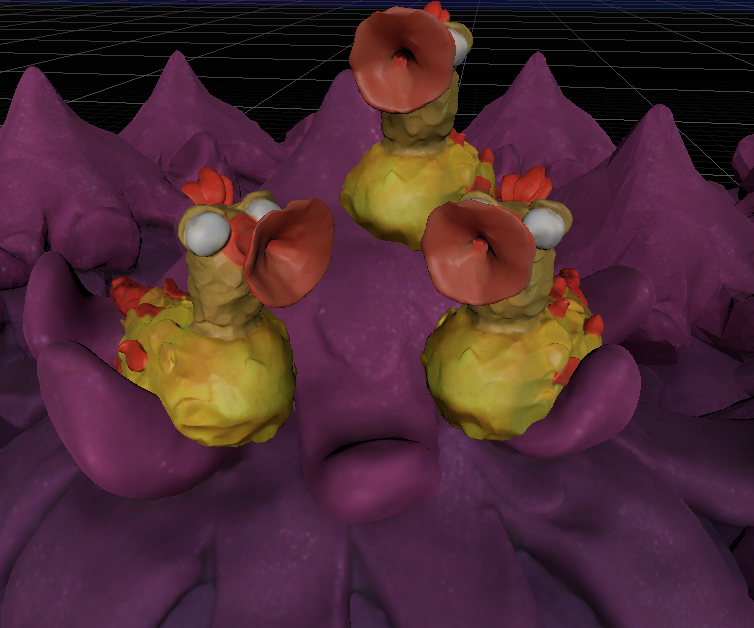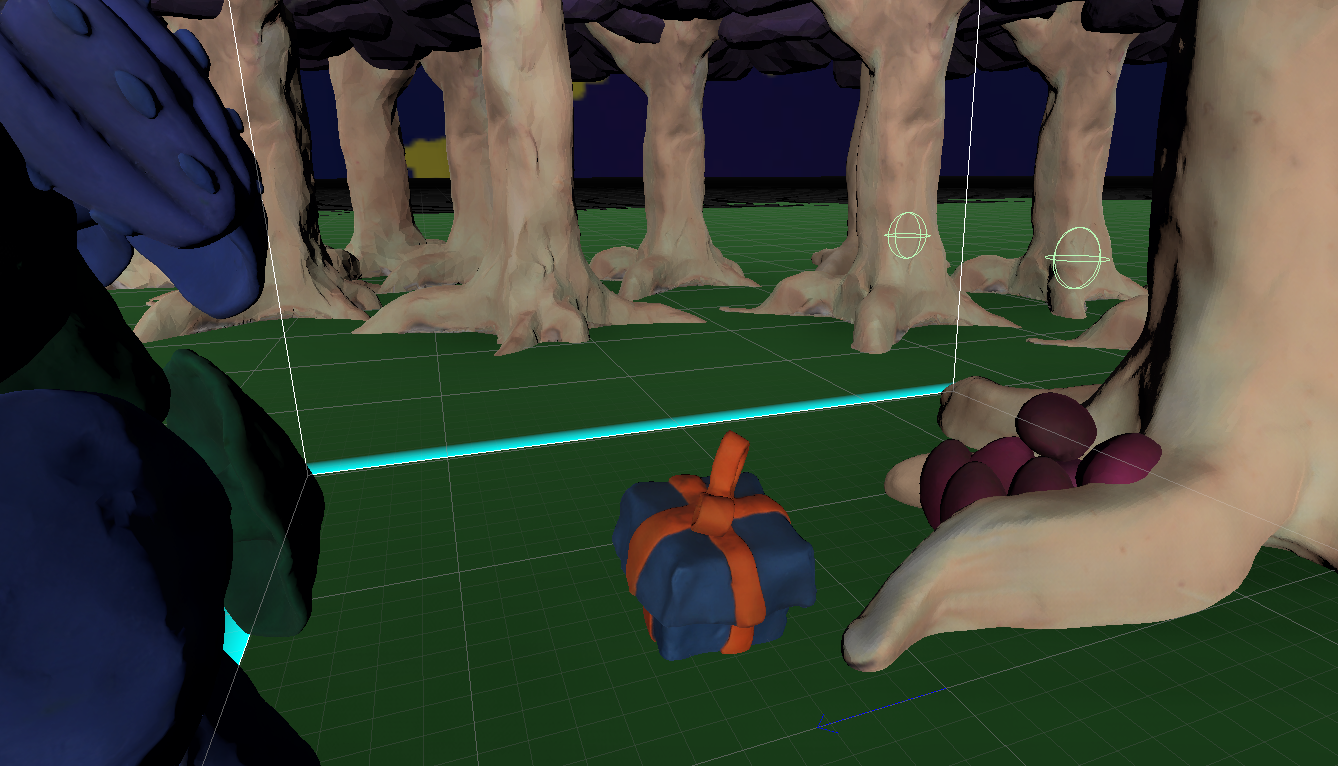 The Whereabout is a room-scale VR game that mixes claymation and CG animation like never before, using 3D scanning technology.  Explore a strange and mysterious world and uncover its secrets, meeting some quirky, fun, and sometimes unsettling characters along the way.
Through The Whereabout, I hope to explore new possibilities for animation and modeling and experiment with an approach to story and world building discovered exclusively through player interactions.
I created The Whereabout as a senior project under supervision of UCLA's Digital Media faculty with the help of 3D scanning technology provided by UCLA's Lux Lab and with additional art by Judy Apple Kim.
The game was built in Unity engine using the SteamVR plugin.  All models were handmade with Sculpey clay and scanned using a camera with Autodesk Recap, an Artec scanner with Pix4D, and a Structure Sensor for iPad.  Model and texture blemishes were repaired in Maya and Photoshop, respectively.  CG animation was done in Maya.  Stop motion animation was done practically and specially scripted in Unity.  Skybox was made in Photoshop with Flexify plugin.  Substance Painter was used for some normal map creation.  Additional sounds licensed under Creative Commons license by obxjohn, plingativ, spleencast, and martian on freesound.org.
A working demo may be available upon request.